About Us
Our story so far...
Way before Sim 2000 imaging (our original name) was launched the young entrepreneur Lee Simpson tried to find his true calling in life by working in different industries. He attempted lots of things, including working at his local market selling coats, delivering papers, working at the butchers and washing cars. Nothing stuck; so, with his family's influence, he took a 4 year printing and reprographics apprenticeship, becoming a Mac operator later on! Lee worked his absolute hardest and eventually specialised in being a colour retoucher and worked alongside the print, finishing and binding departments. Lee got married and everything changed, he received his wedding album and knew that with his skills and passion for printing he could create an even better product. Not long after, a binder was born!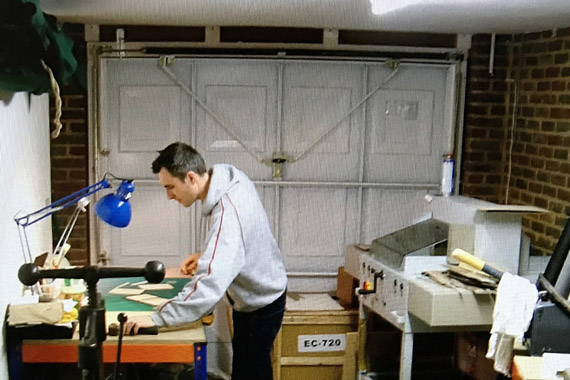 Business built on passion
Lee went back to college to master the fine art of bookbinding and leather craft. Teamed with a small loan from his father-in-law and his garage, he was able to put his 'big vision' in motion. His first Trade Show was daunting, but nevertheless Lee packed up his Jeep with his books and set out on the road. When he arrived, he was astounded by all the huge stands around the room – but proceeded to set up his painters table and plant pots for decoration! Everyone he spoke to loved his passion and contagious enthusiasm. Lee became so engrossed in showing everyone his work to the point that he almost missed the arrival of his first child while attending a Trade Show (Focus on Imaging, now The Photography Show).
53K
Photographers engaged
200K
Product combinations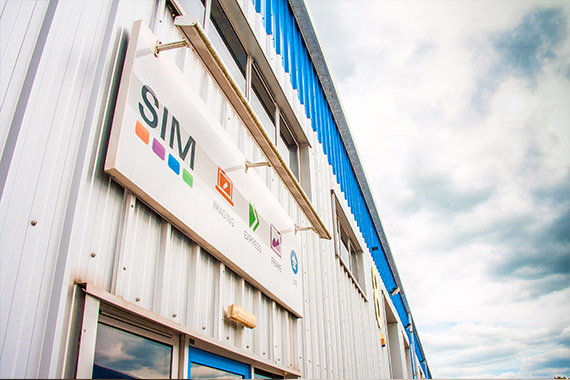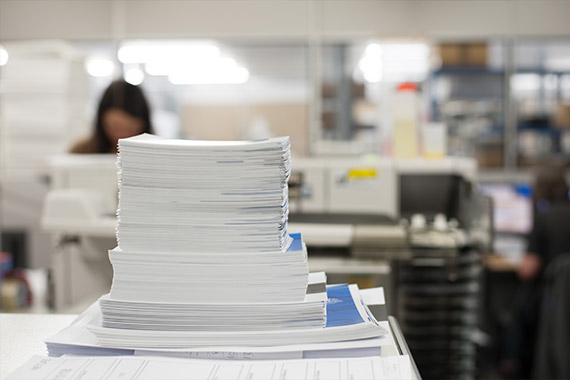 When hard work pays off
Over the next few years, Lee focused his energy on growing his customer base and perfecting the album range. His hard work and dedication soon paid off and in 2006 he moved out of his garage to a small business centre. Over the years Lee has consistently grown his personalised product range through a combination of innovation and outstanding customer service. Continuous investment into technology and the latest advances in the printing industry have led to the expansion of the product range and a rapid growth of his business. As the customer base grew so did the demand! Lee started to expand his product range under an umbrella of brands and managed to successfully launch a huge range of wall art, a professional lab and even stationery products.
And the rest is history
In 2011, Sim Imaging was shortlisted for the Album of The Year award (and won!). After slowly taking over their business centre room by room, the demand had outgrown the space and the company relocated again to it's current base in Hatfield where it now fully utilises a 16'000sqf purpose built space. At present Sim Group operates under 4 different brands providing professional and semi professional photographers with a one-stop-shop for all their personalised photo products.

Sim Group has never moved away from its original mantra of producing beautiful, hand finished products and as a statement to Sim's excellence their very first customer has been with them since day 1 and continues to be, not only a loyal customer, but also a fantastic brand ambassador for all 4 brands. It's been an incredible journey with so much more to come!