Giclée Printing at our UK Hahnemühle Certified Studio
We are one of the UK's largest Hahnemühle Certified Studio providers. We produce a range of fine art reproductions for their clients. Find out more below.
Around one hundred years after the invention of the printing press, Hahnemühle was founded in the Relliehausen district of Dassel, Germany. Hahnemühle's premises were based at the source of a river spring whose water was filtered through the local sandstone. This sandstone filtering produced paper of an extraordinary quality and, since then, the company's local reputation for excellence in paper production has grown into a worldwide reputation.

The invention for which the company is best-known today is FineArt InkJet Paper, renowned for its ability to produce outstanding art and photography reproductions featuring visually-striking contrasts, the deepest blacks, and the brightest colours.
Its photo paper resists aging for up to thirty years and it is ideal for photo books, posters, and photo prints. The FineArt range of inkjet papers offers enhanced resistance to aging for up to 100 years and the range is used for special edition prints, fine art prints, and in art collections and long-term exhibitions.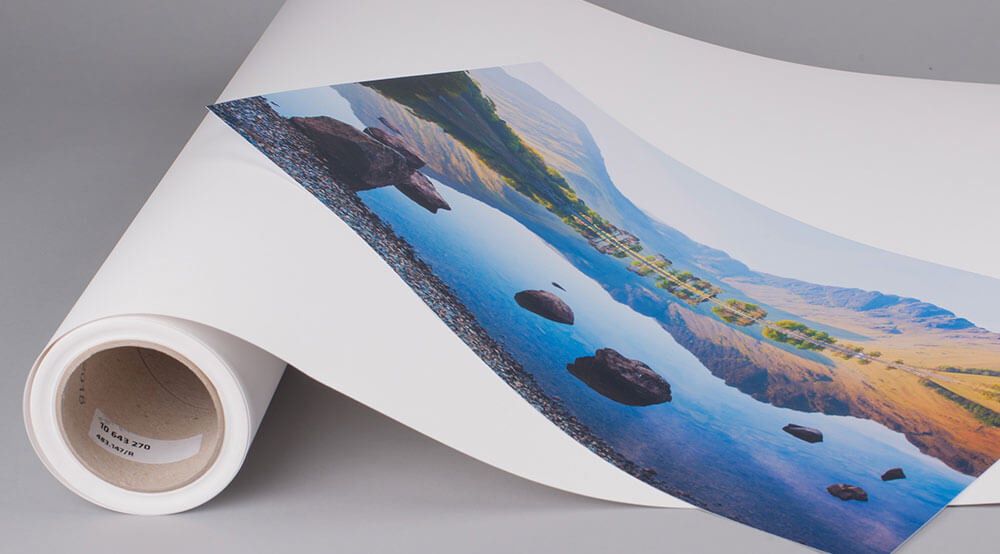 SimLab is a UK Hahnemühle Certified Studio
Hahnemühle runs an international accreditation system for service providers like SimLab with the aim of delivering to customers the very best quality prints and reproductions. Artists, professional photographers, and discerning private customers seek out UK-based Hahnemühle Certified Studio providers like SimLab for this quality of outputs and a consistency in delivery that quality.

UK-based Hahnemühle Certified Studio providers receive ongoing training and support from the company to give end clients piece of mind that each order is produced to the latest quality and technical benchmarks.
UK Hahnemühle Studio certification and fine art giclée printing
SimLab, one of the UK's largest Hahnemühle Certified Studio providers, produces a range of fine art reproductions for artists and professional/private clients using the very latest techniques in the highest quality of giclée printing machinery and techniques.

Giclée printing on Hahnemühle FineArt paper produces the very best art reproductions, so much so that it appears to retain many of the characteristics that you expect to see on an original work of art on canvas including palette knife marks and brushstrokes. Giclée printing techniques achieve this through the expert use of high-quality large format printers employing archival substrates and inks which are both fade-resistant and archival.

Giclée printing is the preferred method for artists to offer reproductions of their artwork for sale while preserving the integrity and uniqueness of the original piece.

Artists and professional/private clients benefit from both Sim Lab's giclée printing and our accreditation to Hahnemühle's FineArt standards - we assure consistent quality at all stages of productions and a guaranteed archivability.

Customers of Sim Lab wanting the finest art reproductions using the giclée printing method can choose from six fine art papers:

Fotospeed Lustre 275gsm
Fotospeed High Gloss 270gsm
Fuji Metallic Photo Paper 290gsm
Hahnemühle Photo Rag® 308gsm
Hahnemühle German Etching 310gsm
Hahnemühle Fine Art Baryta 325gsm