The importance of letting people out at junctions and how it gets us wedding bookings
Nick Murray, a professional wedding photographer shares his thoughts on why being a wedding photographer can be a tough thing. Read more to find out why.
Being a wedding photographer can be a tough thing.


You're basically an island in the vast ocean of the world for most of the week, whilst you stare at a screen in the dark, culling and editing thousands of images from the previous week's shoots, or designing a digital album. Believe me when I say I can empathise with the photographers that see the Netflix app on their screen with their thumb hovering over it, ready to grab some kind of human interaction (albeit one way) whilst you work your socks off.

In an industry that falls around what is meant to be the happiest day in a couple's life so far, how do we tap into that requirement that asks us to be on our "happy game" when we're needed to be at a wedding, after spending a week alone, like a mole sat squinting at a monitor?

Without this level of positivity and forward thinking, the work can become difficult, clients don't respond to you well on the day, and they're less likely to sing your praises and recommend you further down the line, long after they've got married.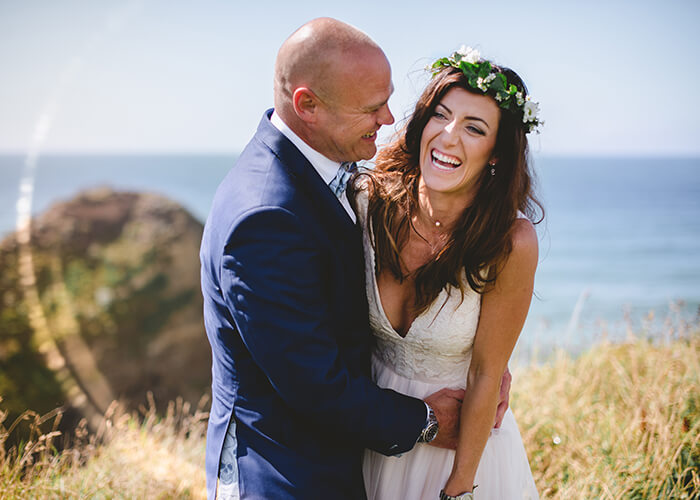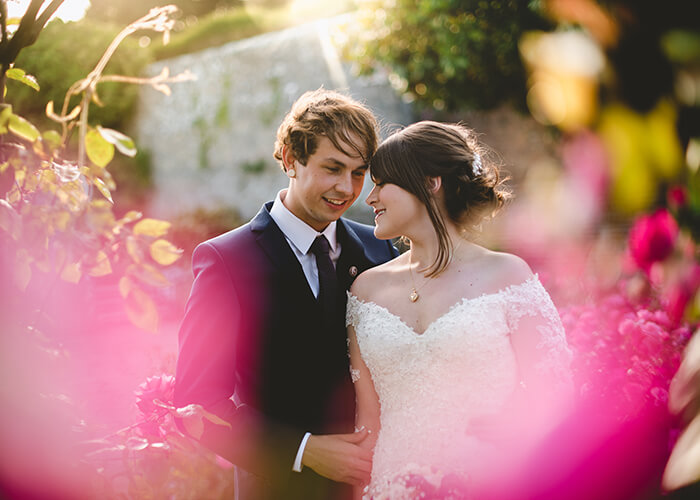 I truly believe that the genesis of success in the wedding industry begins with your ability to empathise, show gratitude and share your excitement and values from day one. I'm not saying my approach is for everyone, and you may simply be an ultra successful miserable bugger (huge kudos), but how I approach my work and relationship with my clients, stems from how I live my life, day to day.

From the outset of a potential client getting in touch, everything we do, say or post online, builds a narrative to who were are as a person. We are our business. In fact, we're not just our business, we're our business everywhere and in everything we do. This works in the cyber world as well as our real life contact with our clients, and it's an easy thing to forget. When I first started out, if something on social media irked me, I'd be the first to comment and speak my mind. Over the the 6 short and fast years of doing this, I've come to realise that it's ok to not jump on every social ill online. It's ok to let things go, and more importantly, it's better and sometimes necessary for us as business people to go against the current zeitgeist, and to post something counter to what most people are talking about. I shoot positivity as loudly as I can, as often as I can. It's in my DNA. But there's nothing wrong with faking it too. Find the joy in your business, and it'll find you in return. Put yourself in your potential clients shoes. Who would you like to spend 14-16 hours with on your wedding day; the happiest day of you life? The answer is the person that shares that excitement! The photographer that "gets them". That's who. Empathise, empathise, empathise.
Collective enthusiasm generates a happy and easy relationship with your clients, and that translates well into your images on the day. If you've already built the narrative of the type of person you are online and through your contact with them, (heck, I'll even hug the groom at our first meeting before I've shaken his hand,) then your time together on the day becomes more fruitful. The relationship side has already been put into place, and this'll make working with your clients that much more successful. This all seems so obvious reading back through this, but I feel it's always nice to have a reminder now and then, that our actions, no matter how small, create an idea in a person's head about the type of person, and in this context, the type of business and photographer you are.

As the old adage goes, "kindness is king," and I really do believe that. In my experience, I feel that most people are good natured, kind people, and they want to spend their time with someone that reflects their own attitude to life. Show gratitude, empathy and goodwill in everything you do (even letting people out at junctions occasionally). Mindfully curate the things you post (and importantly don't post) on social media, and in return you'll have a group of supporters that'll reach out and help you and your business when you need it most. Be honest, kind and ethical. Like attracts like. This is such a huge topic to cover in a short blog post, but hopefully it's a start to get us thinking how we can affect the narrative we create, to benefit ourselves and our clients. In turn it will positively affect your business.

You know that thing that annoyed you you just read on Facebook? Ignore it. Post something better instead. Be proactive in making positive changes for your business in tiny steps like this. It all snowballs. If we carefully consider the hopes of our clients, and use empathy, and get excited for them, then our relationships with them and our photography businesses will blossom.

By Nick Murray
nickmurrayphotography.co.uk, @nickmurrayphotographic