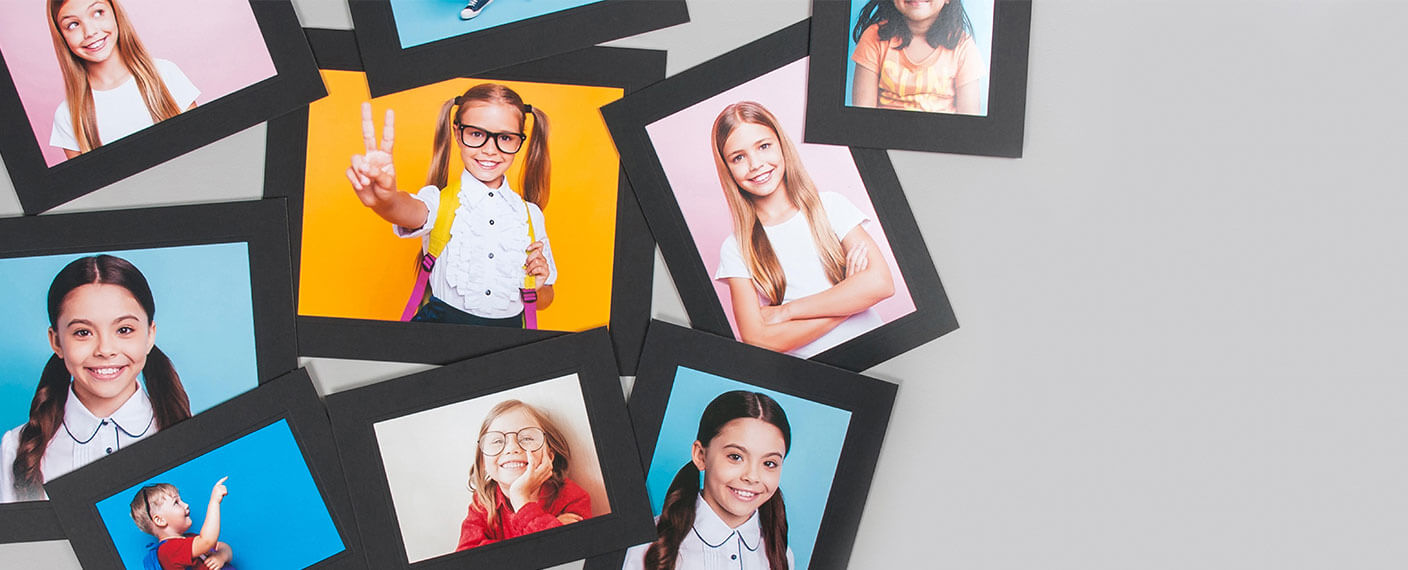 Black Photo Mounts
High quality matt black photo mounts, perfect for school, nursery & event photographers. Available in a variety of sizes in 10/100 packs.
Order Your Black Photo Mounts
From : £ 3.51
Visit The Photo Lab
Overview
Showcase your photography with our high quality, solid black cardboard photo mounts that your prints can easily slip into. A perfect and popular choice for school and event photography, these can be ordered in quantities of 10 or 100 making them a cost effective way to present your images and reasonably priced for your clients. There are a huge array of standard and panoramic sizes to suit all different types of photography. Black photo mounts also have a two way strut at the back enabling images to be displayed either in a portrait or landscape format. Remember to add on your clear bags on checkout to package and protect prints, a low cost and efficient way of delivering prints to customers.

These black photo mounts are a great product to upsell with ease with more copies of multiple sizes and also great products for clients to gift to friends, family, grandparents and more. These mounts are the classic school style mount so are perfect for creating a matching set over the years to treasure for years to come. These mounts can also be used instantly in frames if you are looking for a quick yet cost effective way to mount your image. These mounts are definitely a timeless classic product and a very popular mounting option.

Save on time and delivery by adding your prints to the same order too!
Production Time
"Great service, fast response, turn around and delivery."

Order black photo mounts and clear bags online as you need them, we keep a large quantity in stock so you can order when required. All black photo mounts are carefully packaged and dispatched the same day (if ordered before 1pm) via our reliable, trackable, couriers. Once your order is dispatched, you'll be able to track your order with our automated email delivery updates.

Why not save on time and delivery costs and order your prints with the black mounts too?
Product Options for Black Photo Mounts
The modern black photo mounts create a neat, contemporary finish. With a subtle embossed line enclosing the inner aperture for a classic feel on our our standard sizes. For a truly premium feel, all panoramic black photo mounts include a silver foiled edge surrounding the internal aperture, a fantastic choice for larger group shots.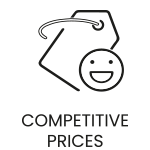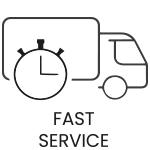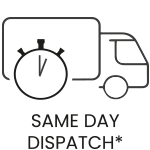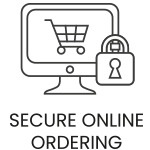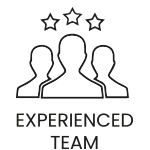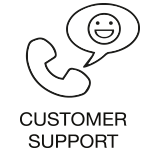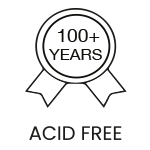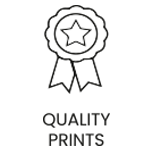 Sizes & Prices of Black Photo Mounts
See our size and price guide below. If you have any questions, simply get in touch with our friendly customer support team to see how we can help.
Standard Mounts
| | | | | |
| --- | --- | --- | --- | --- |
| Size | 10 x Mounts | 10 x Clear Bags | 100 x Mounts | 100 x Clear Bags |
| 5 x 3.5" | £4.04 | £1.39 | £32.00 | £12.52 |
| 5 x 4" | £4.88 | £1.39 | £34.79 | £12.52 |
| 6 x 4" | £4.50 | £1.39 | £31.12 | £12.52 |
| 7 x 5" | £4.62 | £1.39 | £32.26 | £12.52 |
| 8 x 6" | £5.89 | £2.02 | £41.11 | £15.31 |
| 9 x 6" | £6.96 | £2.02 | £48.96 | £15.31 |
| 10 x 7" | £7.41 | £2.40 | £52.50 | £18.09 |
| 10 x 8" | £7.41 | £2.40 | £52.50 | £18.09 |
| 12 x 8" | £9.74 | £4.93 | £72.36 | £33.40 |
Panoramic Mounts
| | | | | |
| --- | --- | --- | --- | --- |
| Size | 10 x Mounts | 10 x Clear Bags | 100 x Mounts | 100 x Clear Bags |
| 5 x 10" | £18.34 | £2.88 | £145.48 | £23.00 |
| 5 x 12" | £18.98 | £2.88 | £158.13 | £23.00 |
| 5 x 15" | £20.70 | £2.88 | £170.78 | £23.00 |
| 6 x 15" | £18.98 | £2.88 | £170.78 | £23.00 |
| 6 x 17" | £21.85 | £2.88 | £178.25 | £23.00 |
| 8 x 14" | £21.85 | £6.33 | £178.25 | £40.25 |
| 8 x 18" | £29.10 | £6.33 | £246.68 | £40.25 |
| 8 x 20" | £34.16 | £6.33 | £265.65 | £40.25 |
PRICES ARE EXCLUSIVE OF VAT