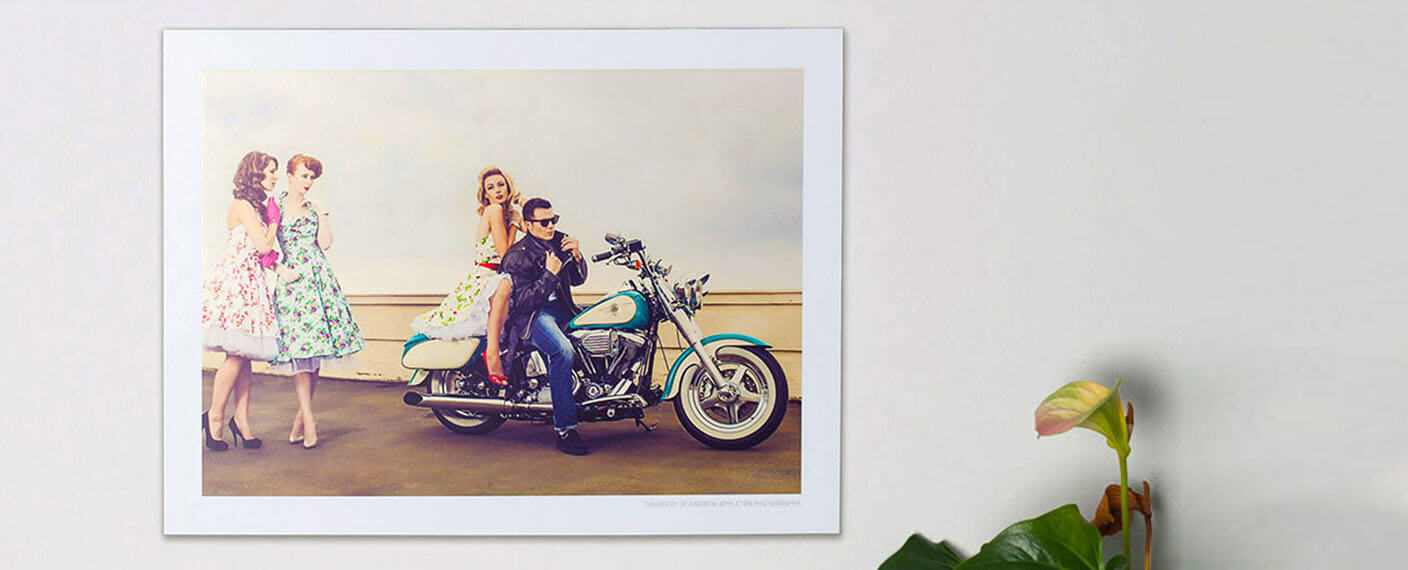 Competition Mounted Prints
Competition prints mounted onto 3mm high density Foamex board for a superior finish. Available in 20 x 16" in a variety of fine art photo papers.
Order Your Competition Mounted Prints
From : £ 14.00
Visit The Photo Lab
Overview
Here at Sim Lab HQ, we work closely with different professional bodies and know the importance of qualifications. The experience gained by competition entries and awards is invaluable in the ever changing landscape of photography. With this in mind, we offer competition mounted prints with a superior finish; mounted on to 3mm high density white foamex board, they are both moisture resistant and lie completely flat so there is absolutely no room for warping or bowing.

Our competition mounted prints are sized at 20 x 16 inches. Once you've chosen your desired finish, use our superb online ordering system and your competition mounted print will be with you in no time.
Paper Options
Our professional photo mounting is available in a variety of paper options, please read below for more information on each of them.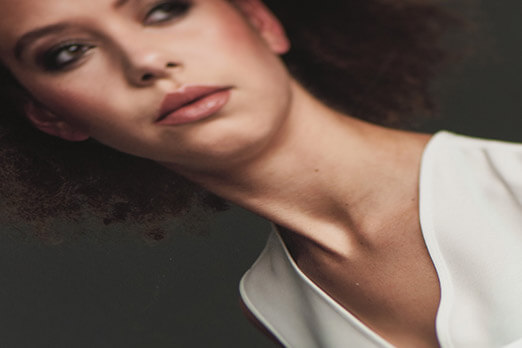 Hahnemuhle Photo Rag 305gsm
Renowned to be one of the world's most popular papers and a valued all-rounder for high-quality fine art inkjet printing. With its distinctive smooth and chalky feel, this paper boasts a lightly defined felt structure, lending each artwork a three-dimensional appearance and impressive pictorial depth. Combined with the matt premium inkjet coating, this paper produces phenomenal prints that feature brilliant colours, deep blacks, impressive contrasts and expert reproduction of detail. We recommend extra care when handling due to its delicate surface.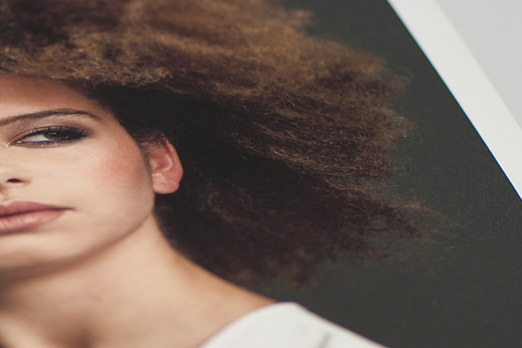 Hahnemuhle German Etching 310gsm
A white, heavyweight, 100% α-cellulose paper that guarantees archival standards. The mould-made etching paper features a strong textured surface. With its premium matt inkjet coating German Etching meets the highest industry standards regarding density, colour gamut, colour graduation and image sharpness while preserving the special touch and feel of genuine art paper.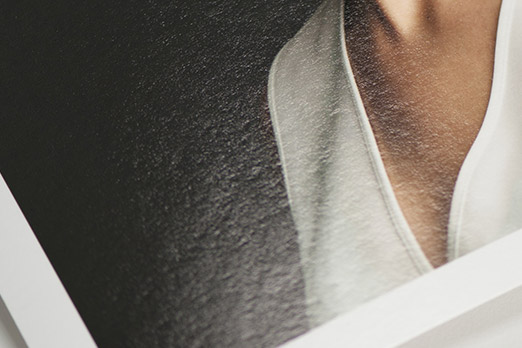 Hahnemuhle Fine Art Baryta 325gsm
A bright white, cellulose-based fine art inkjet paper with an inkjet coating specially tailored for fine art Giclée printing. The clearly visible, exquisite felt structure lends the paper a soft and tactile surface texture to produce fine art Giclée prints with stunning three-dimensional quality and depth. The high-gloss premium inkjet coating guarantees outstanding results with perfect reproduction of colour and detail, deep blacks and striking contrasts. The acid- and lignin-free paper meets the most exacting requirements for age resistance. This is a versatile classic and sets standards in the printing of both black and white and colour photographs.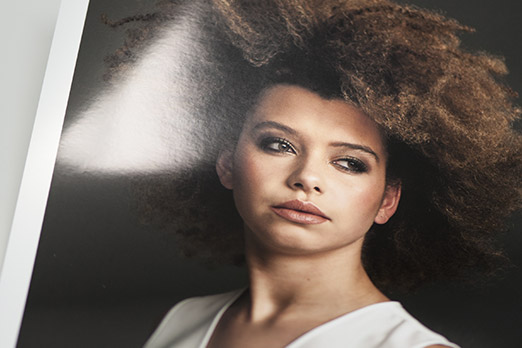 Fuji Metallic Photo Paper 290gsm
This paper marks a new era in the printing of high quality glossy digital images. Pearl-like crystals will give your silver halide color prints a distinct sheen, creating a pearl-like appearance, certain to capture attention.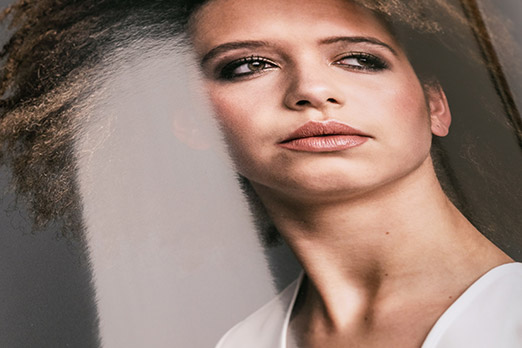 Fotospeed High Gloss 275gsm
A stiff, middle-weight paper with a high gloss finish. The paper has a bright white base, wide colour gamut and high D-MAX delivering beautiful images, both in colour and B&W.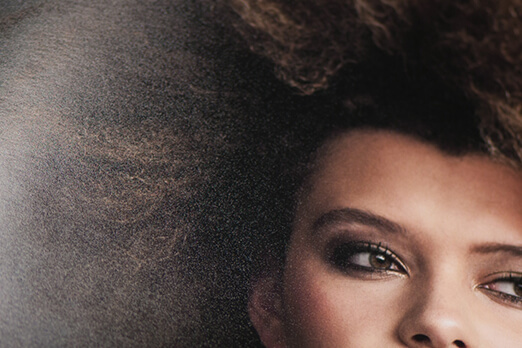 Fotospeed Lustre 275gsm
A flat, stiff, middle-weight paper with a lustre finish. This multi award-winning paper's wide colour gamut and high D-MAX and bright white base delivers beautiful images, both in colour and B&W.
Paper Sample Pack
Unsure which paper would best complement your image? We offer a paper sample pack available to add to any order, or to order by itself so you can see our fantastic range of papers and finishes to choose from. This includes the standard photographic matt or gloss options, as well as our entire range of fine art papers such as Photo Reg, German Etching and many more for only £2.50. Add basket now.


Print Quality
For all fine art Giclée printing we use state of the art digital printers that embody our confidence in high definition and high resolution prints. The Epson Stylus Pro 9890 used for our competition prints creates true-to-life prints with top quality colour gamuts and consistently smooth graduations using Ultrachrome K3 archival ink. We pride ourselves on using the latest technology combined with a highly skilled team to bring you the best quality archival prints to a time scale that works for you.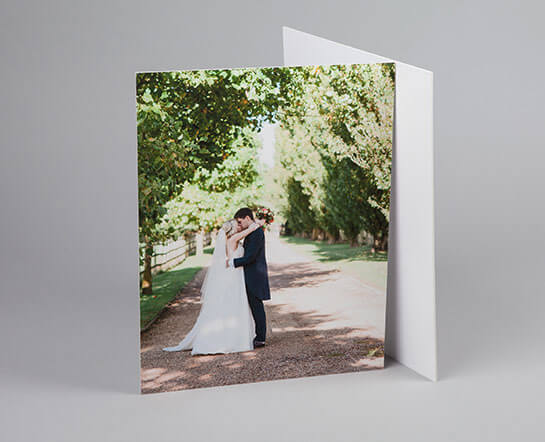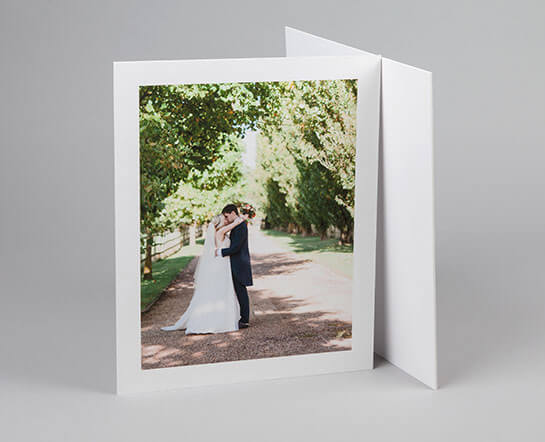 Mount Board
Our competition prints are mounted onto high-density 3mm white PVC Foamex board for a superior finish. This board is lightweight and sturdy making it the perfect mounting option for your competition prints. The board is completely flat and moisture resistant. Velcro straps will be supplied in addition with your competition print in order to hang your image if required. Alternatively, you can display your competition mounted print on an easel for display or individual handling. Packaged in a custom white box, your print is easy to transport safely making it perfectly portable.
Borders
Adding a border to your image for your competition mounted print can really add impact and focus to the subject. If you would like your prints to have a border, ensure you add this to your original file using Photoshop or lightroom before uploading and placing your order. Your canvas area will always need to match the print being ordered. For example, for a 20x16" competition print your canvas size will need to be 20x16" and your image size as the size you require. You could also add in your name, logo or date in the border for additional information on your mounted competition print. For high impact, add a PNG of your signature to create a one off stunning print.
Wall Fixings
All competition mounted prints are supplied with velcro straps which are popular for a quick and simple solution to fixing your prints onto a wall. These will be detached from the print so it gives you the flexibility of choosing where the straps are positioned.

Bespoke sizes
Competition mounted prints are only available in a final overall size of 20x16". Please ensure your file is sized correctly and formatted in Photoshop beforehand. If you are in need of smaller or larger mounted prints please have a look at our mounting and laminating page as these are available in a range of different sizes.
Production and Delivery Time
"Great service, fast response, turn around and delivery."

Our competition mounted prints are dispatched within three working days (if ordered before 1pm) and delivered via our reliable, trackable, couriers. All products are secured in top quality, robust packaging to ensure they arrive to you safely. Once we have dispatched your order, you will be able to track your order with our automated email delivery updates.
How to supply your files for Competition Prints
Making sure your file is in tip top shape is essential, ensure the resolution, file size and dimensions of your image are correct before adding your board mounted print to your basket. For best results, please pre-size your files to the exact size you are ordering, the correct output size required at 300 DPI and in sRGB colour space, before uploading.

For further guidance head to the Preparing your Files help page or call our customer service team on +44 (0) 1707 273747.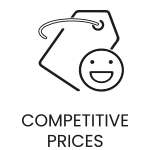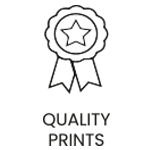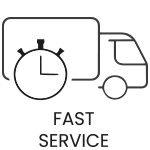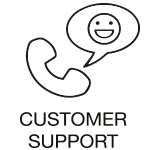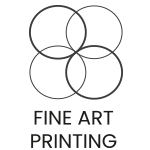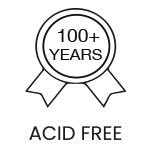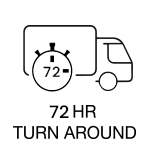 Sizes & Prices of Competition Mounted Prints
See our size and price guide below. If you have any questions, simply get in touch with our friendly customer support team to see how we can help.
Competition Prints
| | | | |
| --- | --- | --- | --- |
| Size (inches) | Size (mm) | Lustre / Gloss | Fine Art Papers |
| 20 x 16 | 508 x 406 | £14.00 | £20.00 |
PRICES ARE EXCLUSIVE OF VAT