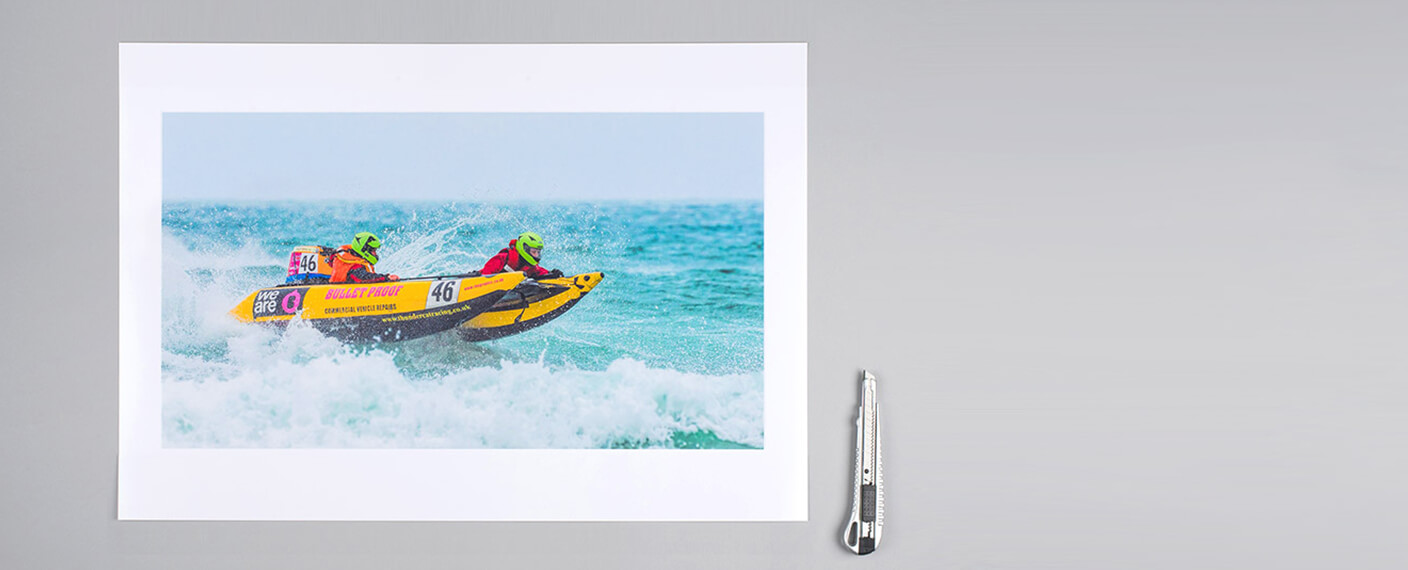 Large Format Photo Printing
Unbeatable large format photo printing of the highest professional quality possible. A variety of sizes & photo papers available.
Order Your Large Format Photo Printing
From : £ 5.78
Visit The Photo Lab
Overview
Boost the impact of your favourite photo with our top quality, large format photo printing service. Our large photo prints are produced using or Polielettronica Laserlab printer are available on traditional Silver Halide Fuji paper available with a Gloss, Lustre, Velvet or Metallic finish.

Large photo prints can be printed from 20 x 14 inches to 40 x 20 inches.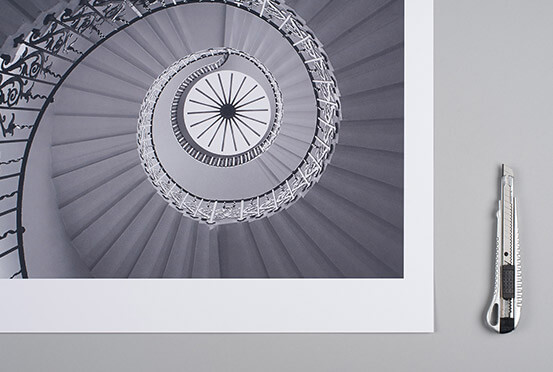 Product Video of our Large Format Photo Prints
Watch our video below about our large format photo prints to see them in much more detail with their highlights summarised. Please note on mobile devices, these videos will take a few seconds to load and play.
Paper Options for Large Format Photo Printing
View below the paper options available, each has its own natural characteristic to suit your style of photography.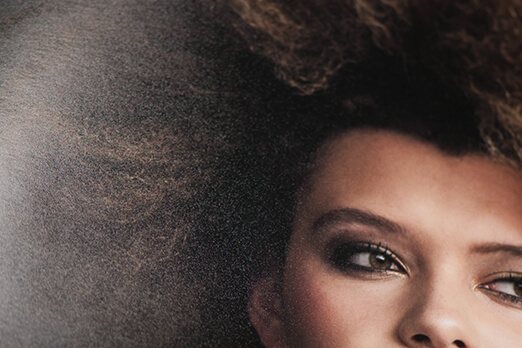 FUJI CRYSTAL ARCHIVE LUSTRE
Professional colour paper from the Fuji Crystal Archive range with a semi-matt finish. The paper is coated with a soft, speckled sheen giving a natural photographic finish with subtle colour. This versatile paper maintains colour in a natural way, giving a beautifully detailed, photographic reproduction.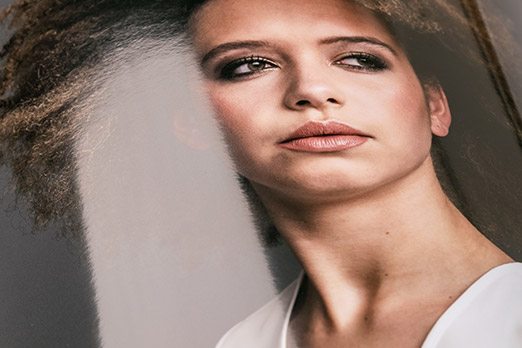 FUJI CRYSTAL ARCHIVE GLOSS
Professional colour paper from the Fuji Crystal Archive Range with a gloss finish. This premium paper highlights the colour to give images more contrast and a deep, punchier feel, whilst maintaining tonal properties and accurate reproduction.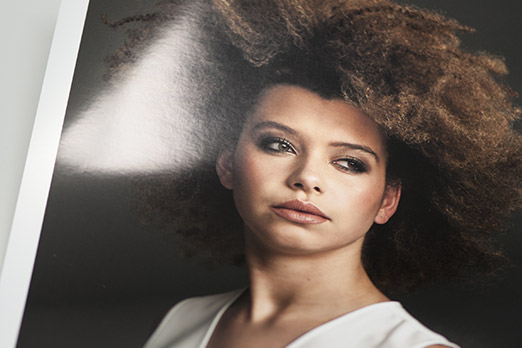 FUJI CRYSTAL ARCHIVE METALLIC
Our large format Metallic Prints are printed on Fujifilm archive paper which give a sharp, vibrant and distinctive pearlescent quality to your images. Through the combination of pearl mica pigments and metal oxides this paper has been praised for whiter than white highlights, vibrant colour reproduction and excellent shadow detail. Metallic prints also have a slightly thicker base which give a high quality look and feel to your large format prints.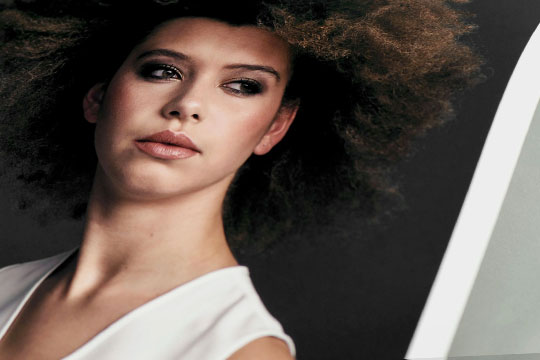 FUJI CRYSTAL ARCHIVE VELVET
Our crystal archive Fujifilm velvet paper offers a professional coating with a zero-reflective top layer, creating a soft and deep-matte effect. With pure whites and a tactile feel to the touch, this popular paper gives a dusky hue to deep blacks. We would usually advise ordering a smaller test of this paper type before placing a large order due to the characteristics of the paper.
Paper Sample Pack
Unsure which paper would best complement your image? We offer a paper sample pack available to add to any order, or to order by itself so you can see our fantastic range of papers and finishes to choose from. This includes the standard photographic matt or gloss options, as well as our entire range of fine art papers such as Photo Reg, German Etching and many more for only £2.50. Add basket now.


Print Quality
To produce your professional photo prints, we use state of the art digital printers that embody our confidence in high definition and high resolution prints. Resolution is vital in producing realistic photos and enables high quality prints with fine, sharp details. We pride ourselves on using the latest technology to bring you the best quality prints to a time scale that works for you.
Product Options
Choose from our standard, square or panoramic printing options which all come in a huge variety of sizes as listed in the table below. Once you've chosen your desired product and size, use our quick and easy upload system and your prints will be with you in no time.

Panoramic Sizes for Large photo Prints
At Sim Lab all of our online panoramic photo prints are printed by our high quality printers and checked in. Panoramic prints are an incredible way to transform spaces and highlight your favourite images. Sizes range from 30 x 15 inches to an impressive 40 x 20 inches.

If you need a panoramic photo print wider than 40" take a look at our Fine Art Prints or contact our customer service team.
Custom Sized Large Format Photo Prints
When ordering bespoke, custom sized prints, feel free to call our customer service team for further guidance on +44 (0) 1707 273747.
Production Times
"Great service, fast response, turn around and delivery."

With our online ordering, you can upload your large format photos and have them dispatched to you within 2 working days (if ordered before 1pm) using our reliable, trackable, courier system. All larger prints are carefully rolled in tissue paper and dispatched in a solid tube to ensure they arrive to you safely. Once your order has been dispatched, you will be able to track your order with our automated delivery updates via email.
Preparing your files for Large Format Photo Prints
Making sure your file is in tip top shape is essential and ordering your prints has never been easier. Be sure to check the resolution, file size and dimensions of your image before adding them to your basket.

For further guidance head to the Preparing Your Files help page.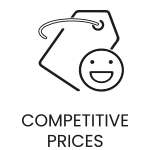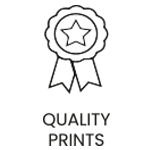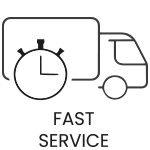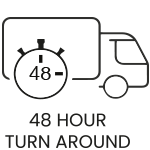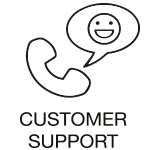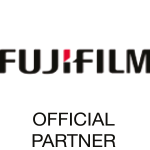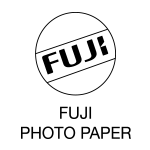 Sizes & Prices of Large Format Photo Printing
See our size and price guide below. If you have any questions, simply get in touch with our friendly customer support team to see how we can help.
Standard Prints
| | | | |
| --- | --- | --- | --- |
| Size (Inches) | Size (mm) | Lustre / Gloss | Metallic / Velvet |
| 20 x 14 | 508 x 356 | £7.51 | £10.52 |
| 20 x 15 | 508 x 381 | £8.09 | £11.32 |
| 20 x 16 | 508 x 406 | £9.90 | £13.86 |
| 21 x 18 | 533 x 457 | £11.55 | £16.17 |
| 22 x 14 | 559 x 356 | £8.09 | £11.32 |
| 24 x 13 | 610 x 330 | £9.24 | £12.94 |
| 24 x 16 | 610 x 406 | £11.55 | £16.17 |
| 24 x 18 | 610 x 457 | £13.29 | £18.60 |
| 24 x 20 | 610 x 508 | £13.75 | £19.25 |
| 25 x 18 | 635 x 457 | £13.86 | £19.40 |
| 30 x 20 | 762 x 508 | £15.40 | £20.90 |
| A2 | 594 x 420 | £11.55 | £19.64 |
Square Prints
| | | | |
| --- | --- | --- | --- |
| Size (Inches) | Size (mm) | Lustre / Gloss | Metallic / Velvet |
| 14 x 14 | 356 x 356 | £5.78 | £8.09 |
| 16 x 16 | 406 x 406 | £9.24 | £12.94 |
| 20 x 20 | 508 x 508 | £12.13 | £16.98 |
Panoramic Prints
| | | | |
| --- | --- | --- | --- |
| Size (Inches) | Size (mm) | Lustre / Gloss | Metallic / Velvet |
| 30 x 15 | 762 x 381 | £9.24 | £12.94 |
| 32 x 16 | 813 x 406 | £11.55 | £16.17 |
| 34 x 13 | 863 x 330 | £12.13 | £16.98 |
| 40 x 10 | 1016 x 254 | £13.29 | £18.60 |
| 40 x 20 | 1016 x 508 | £25.41 | £35.57 |
PRICES ARE EXCLUSIVE OF VAT