Personalised Photo Wall Stickers
Personalised photo wall stickers are ideal for long or short-term graphics, exhibitions and displays for the home or office.
Order Your Personalised Photo Wall Stickers
From : £ 4.40
Visit The Photo Lab
Overview
Create personalised large photo stickers to reuse time and time again for an affordable and simple display option at events, exhibitions and/or studios. Personalised photo wall stickers come in a variety of sizes and are made from a matt, non-reflective material with a light linen extract. Paper thin, these stickers can sit totally flush with the wall and will not mark the surface area beneath them. Due to their strong composition they will not easily tear, they can be repositioned and smoothed out to ensure they sit in the correct position, without any air bubbles distorting the image.
Product Options for Photo Wall Stickers
Choose from our standard, square or panoramic printing options which all come in a huge variety of sizes as listed in the table below. Once you've chosen your desired size, use our quick and easy online ordering system and your large wall stickers will be with you in no time.
Print Quality
To produce your personalised wall stickers we use state of the art digital printers that embody our confidence in high definition and high resolution prints. We pride ourselves on using the latest technology to bring you the best quality prints to a time scale that works for you.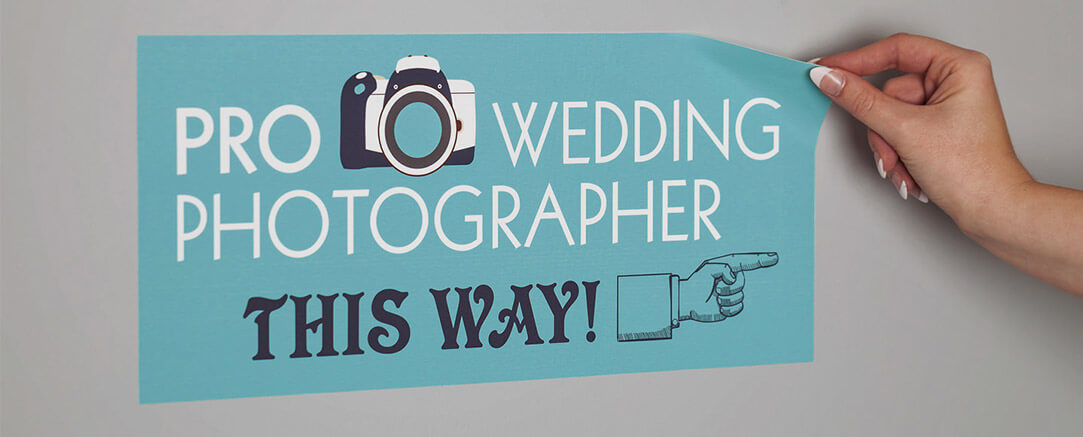 Production Times
"Great service, fast response, turn around and delivery."

With our exceptional production times, you can upload your personalised photo wall stickers and have them dispatched within 2 working days (if ordered before 1pm). All large photo stickers are carefully rolled in tissue paper and dispatched in a solid tube to ensure they arrive to you safely. Once your order is dispatched you'll be able to track your order with our automated delivery updates via email.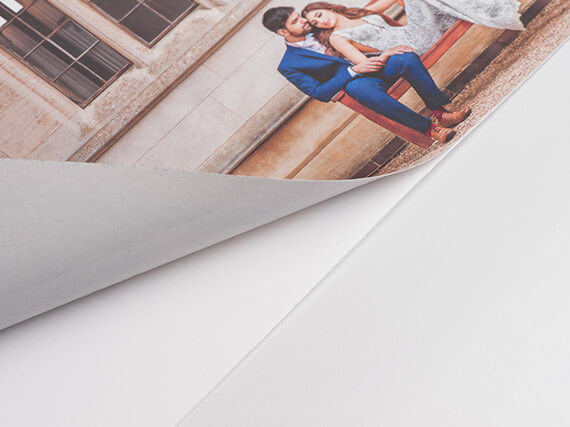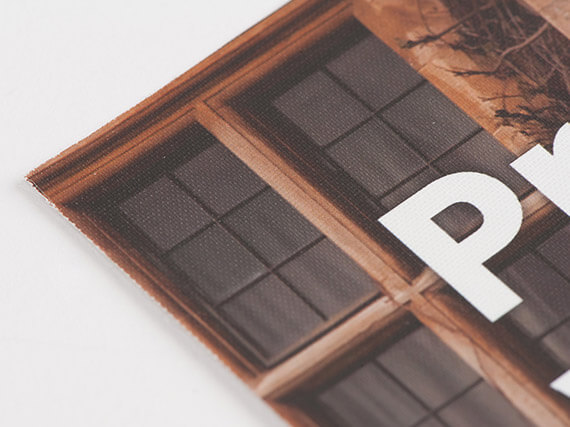 How to Supply Your Files for Large Photo Stickers
Making sure your files are supplied correctly is essential for you to receive the best possible results. Be sure to check the images are tagged with an sRGB colour profile, are 300dpi and cropped to the correct ratio. The website will automatically resize and crop any images that are not the correct size.

For further guidance head to the Preparing Your Files help page.


Custom sized prints
When ordering bespoke, custom sized large photo stickers, follow the instructions below or feel free to call our customer service team for further guidance on +44 (0) 1707 273747.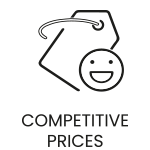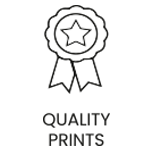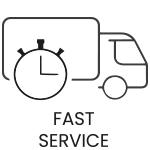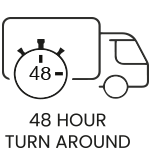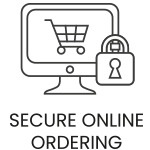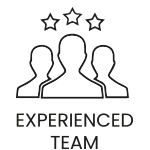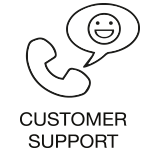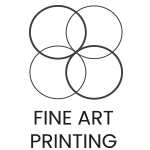 Sizes & Prices of Photo Wall Stickers
See our size and price guide below. If you have any questions, simply get in touch with our friendly customer support team to see how we can help.
Standard Sizes
| | | |
| --- | --- | --- |
| Size (Inches) | Size (mm) | Price |
| 7 x 5 | 178 x 127 | £4.84 |
| 10 x 8 | 254 x 203 | £7.26 |
| 12 x 8 | 305 x 203 | £8.47 |
| 12 x 10 | 305 x 254 | £9.68 |
| 14 x 10 | 356 x 254 | £10.89 |
| 16 x 12 | 406 x 305 | £10.89 |
| 18 x 12 | 457 x 305 | £12.10 |
| 20 x 10 | 508 x 254 | £13.31 |
| 20 x 16 | 508 x 406 | £19.36 |
| 24 x 16 | 610 x 406 | £21.56 |
| 24 x 20 | 610 x 508 | £25.41 |
| 25 x 18 | 635 x 457 | £24.20 |
| 30 x 20 | 762 x 305 | £29.04 |
| 30 x 22 | 762 x 559 | £32.67 |
| 30 x 24 | 762 x 610 | £35.09 |
| 33 x 24 | 838 x 610 | £37.51 |
| 36 x 24 | 914 x 610 | £39.93 |
| 36 x 26 | 914 x 660 | £42.35 |
| 40 x 30 | 1016 x 762 | £53.24 |
| 60 x 40 | 2032 x 1016 | £106.48 |
| A5 | 210 x 149 | £6.05 |
| A4 | 297 x 210 | £9.68 |
| A3 | 420 x 297 | £12.10 |
| A2 | 594 x 420 | £20.57 |
| A1 | 840 x 594 | £35.09 |
| A0 | 1188 x 840 | £72.60 |
Square Sizes
| | | |
| --- | --- | --- |
| Size (Inches) | Size (mm) | Price |
| 8 x 8 | 203 x 203 | £7.26 |
| 10 x 10 | 254 x 254 | £9.68 |
| 12 x 12 | 305 x 305 | £10.89 |
| 16 x 16 | 406 x 406 | £13.31 |
| 20 x 20 | 508 x 508 | £20.57 |
| 24 x 24 | 610 x 610 | £30.25 |
| 30 x 30 | 762 x 762 | £41.14 |
| 40 x 40 | 1016 x 1016 | £72.60 |
Panoramic Sizes
| | | |
| --- | --- | --- |
| Size (Inches) | Size (mm) | Price |
| 30 x 10 | 762 x 254 | £16.94 |
| 32 x 16 | 813 x 406 | £26.62 |
| 40 x 20 | 1016 x 508 | £37.51 |
| 48 x 16 | 1219 x 406 | £39.93 |
| 60 x 20 | 1524 x 508 | £64.13 |
| 60 x 30 | 1524 x 762 | £78.65 |
PRICES ARE EXCLUSIVE OF VAT